Difficulty Rating : 7 Start: Cannigione Finish: Alghero Terrain: Hilly Terrain, medium challenge Daily Average: 61km Weekly Average: 308km Tour Type: Self Guided Teaser: Both distant from France and Italy, the two islands have preserved their traditions and a strong cultural identity
Overview
Trip Outline
Trip Includes
Gallery
FAQ
What people say...
Pricing
Travel
Accomodation
Resources
Booking
Sardinia and Corsica. Two islands and two countries combined in one cycling tour. Both distant from France and Italy, the two islands have preserved their traditions and a strong cultural identity. Fantastic coastal rides, great sea and mountain landscapes and a superb cuisine are amongst the highlights of this exciting trip.
Sardinia is like heaven to any keen road cyclist: the roads are perfectly paved and free from motorised traffic. The coast is stunning with a complete mixture of landscapes...white sand beaches, granite mountains and rocky coves. Therein lies the reason why it has become a paradise to welcome the international Jet Set!
Though Corsica has been part of France for more than 200 years, it retains a distinct Italian culture. A wonderful mix of stylish coastal towns, dense forest and craggy peaks not to mention its beautiful sandy beaches, with crystal clear, turquoise blue waters.
No details found.
A downloadable version of the itinery is available from the Resources Tab
Itineraries
Day 1
Arrival day
Private transfer or independent arrival to Cannigione, overnight
Day 2
Cannigione ~ St Teresa di Gallura (38km)
You start with a sensational coastal ride to Palau by the Maddalena archipelago. Nestled on the hills overlooking the coast, the lovely village of San Pasquale is the ideal base for your lunch break. Quiet country roads will take you to the charming town of Santa Teresa. A quick detour to Capo Testa offers a great view over the Bonifacio strait and Corsica.
Day 3
Santa Teresa di Gallura ~ Porto Vecchio (65km)
The day starts with a 50 minute ferry ride that takes you to beautiful Bonifacio whre you cycling starts to Porto Vecchio. You cycle inland and then on a beautiful costal road, where the beaches of Santa Giulia and Palombaggia are well worth a swimming stop. Porto Vecchio old town comes alive at dusk offering great dining and shopping options.
Day 4
Porto Vecchio ~ Zonza (45km)
This is the king of the mountains day! The 15km climb to the famous Col de l'Ospédale is softened by the beautiful view of the coastline. The change in landscape from the coast is dramatic, the pine tree forest of the Natural park brings memories of the Alps, while the Ospédale reservoir offers a refreshing stop. The small mountain hamlet of Zonza will be your base for tonight.
Day 5
Zonza ~ Sartene (40km)
Today you cycle through the small villages of the Alta Rocca region and descend to the Rizzanese valley, rich with vineyards. After a restoring stop at the Caldane thermal bath, your day ends in Sartène, probably the most Corsican town in Corsica!
Day 6
Sartene ~ Santa Teresa di Gallura (54km)
The winding coastal road leading to Bonifacio boasts some spectacular views over its strait and Sardinia. Roccaspina is the most famous beach of the many you will find along the way. In Bonifacio you say au revoir to Corsica and take the ferry back to Santa Teresa in Sardinia.
Day 7
Santa Teresa di Gallura ~ Cannigione (47km)
Your last day on the bike ventures inland in the Gallura hills, riding through Vermentino vineyards and cork oak forests. After the villages of Bassacutena and Arzachena you return to Cannigione, where you can celebrate the end of this beautiful trip.
7 nights in 3* ensuite accommodation with breakfast

Luggage transfers

Return ferry tickets to Corsica

Telephone assistance

Welcome meeting





Not included:

Local hotel taxes are not included ( approx €10 - €15 )

Admission to museums and archaeological sites


Bike rental is not included in the tour price. This is an additional:
€120 touring bike
€220 e-bike
2023 SELF GUIDED TOUR
€1290 per person sharing ( year round ) 
€300 high season supplement ( 1 July - 1 September ) 
€300 single room supplement ( if travelling with others )
Saturday start, other days possible for €200 supplement per person (2 people minimum)
Self Guided Tour Information
Departure available every Saturday from 1 April - 14 October.   
Other days possible for €200 supplement per person for non-Saturday departure. 2 people minimum
How to get to the start point:
Sardinia is easy to reach, either by plane or ferry (to ports of Olbia, Porto Torres and Cagliari). There are domestic and international flights mainly offered by the companies:
Transfer Rates per person (based on min 2 people)
Olbia airport – Cannigione: €55
As always please contact us  for more information
CANNIGIONE
Day 1 & 7 : Hotel Del Porto

Hotel del Porto is situated in the centre of Cannigione overlooking the port and marina in this lively village, just 30km from Olbia airport and 15km from Porto Cervo and the Costa Smeralda.
The rooms are refurbished with traditional Sardinian fabrics and decorated with polished tiles.
Santa Teresa di Gallura
Day 2 & 6: Hotel Muita di Mari

The Hotel Mùita di Mari is a mode 3-star hotel in the historic center of Santa Teresa Gallura. It combines the great tradition of Gallura hospitality, characterized by a warm and personalized welcome, with the class and all the comforts of a grand inteational hotel.
It has an enviable position, just 200 meters from the town center, 10 minutes walk from the beautiful beach of the "Rena Bianca" country and from all the major tourist attractions of Santa Teresa Gallura.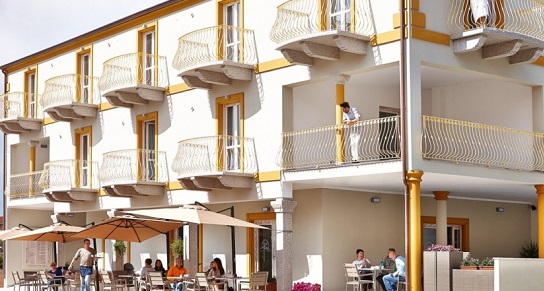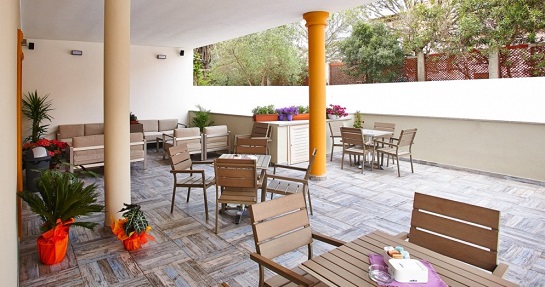 Porto Vecchio
Day 3 Hotel Holzer

Hotel Holzer welcomes you in the warm and friendly environment, in the lively location of Porto-Vecchio city centre. This family house provides 30 fully renovated bedrooms, respecting the criteria involving a 3-stars hotel.
Zonza
Day 4 Hotel Claire de Lune
At the heart of one of the most mysterious regions of Corsica that was called in the Middle Ages, "the Land of Lords", located at the foot of the needles of Bavella; Zonza, architectural showcase of the XV and XVI century, is the historical capital.The Clair de Lune hotel located in Zonza is composed of 16 rooms, welcomes you all year long in Zonza.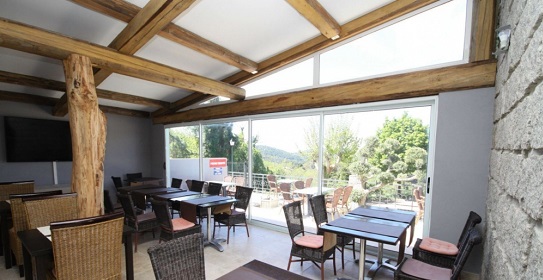 Sartene
Day 5 Hotel Des Roches
Located in Sartène for fifty years, the Hotel Restaurant des Roches welcomes you to Sartène.
The atmosphere is inspired by the world of the famous painter Pierre Farel. In the heart of the old mineral town of Sartène, one of the oldest cities in Corsica, the hotel combines a tradition of hospitality and modeity
Tour Date Options
Red = booked out / not available
,
Blue = Limited Availability
,
Green = available
Booking Form