Difficulty Rating : 6 Start: MALAHIDE DUBLIN Finish: DUBLIN Terrain: A mainly low lying terrain with gentle climbs. Afternoon of Day 2 and afternoon of day 3 do have climbs Daily Average: 35-75km Weekly Average: 266-286km Tour Type: Self Guided Teaser: This tour takes you through some of the most historic areas in Ireland.
Overview
Trip Outline
Trip Includes
Gallery
FAQ
What people say...
Pricing
Travel
Accomodation
Resources
Booking
This tour takes you through some of the most historic areas in Ireland. From the 5000 year old burial chambers at Newgrange to the stately Trim and Malahide Castles.
The route takes you out of Dublin on quiet back roads, through the farm lands that service the city, to the beautiful and historic Boyne Valley. On roads undiscovered by tourists the route heads north through the spectacular Cooley Mountains to the medieval town of Carlingford. Returning to Dublin through the rich pasture lands of Meath and Kildare the route passes the ancient seat of the High Kings of Ireland at Tara.
There is a mixture of hilly and flat roads on this tour. Leaving and approaching Dublin the roads are largely flat but are hillier further north.
No details found.
A downloadable version of the itinery is available from the Resources Tab
Itineraries
Day 1
Malahide, County Dublin
The tour starts with an overnight stay in this attractive Dublin seaside village.
Day 2
Malahide ~ Drogheda (55 kms)
You leave the picturesque seaside village of Malahide following the shores of the swords estuary past flocks of wild birds into the north Dublin market gardens which provide much of the city's vegetables. Keeping to quiet undiscovered roads you arrive at the river Boyne where head to the historic town of Drogheda, a bustling place with plenty of bars and restaurants.
Day 3
Drogheda ~ Carrickmacross (35kms)
Today you cycle to the historical highlight of the tour, the Newgrange Burial Chamber. This UNESCO World Heritage site is more than a passage tomb. At over 5000 years old its design, construction and astrological complexity defy comprehension. Heading into the undulating pasture lands with views of the Cooley mountains appearing and disappearing as you travel to our accommodation
Day 4
Carrickmacross ~ Carlingford (67kms)
On pleasant, mostly flat roads through rich dairy lands, our route winds its way through sleepy villages to the Cooley peninsula with its stone walls and forest shaded lanes. You cycle to the northern side of the peninsula with the spectacular panorama of Carlingford Lough and the Mountains of Mourne sweeping down to the sea (as in the famous song) towards the medieval village of Carlingford.
Day 5
Rest day in Carlingford
Carlingford is a wonderful place for a rest day. There is an adventure centre which can organise all manner of activities from gentle strolls to high wire, from a quiet paddle in a kayak to abseiling on the mountain. Or you could wander around the many historic buildings, punctuating your tour with visits to some of the village's cafes, pubs and restaurants.
Day 6
Carlingford ~ Trim (54 kms)
You cycle to Kells or Ceannus Mor as it is known in Irish, where the Book of Kells, a lavishly illustrated handmade copy of the scriptures penned by monks circa 800 ad, was found. Your cycle brings you through the Irish (Gaelic) speaking region of Racthcarin befpre returning to the banks of the Boyne at your overnight stop in the town of Trim. Don't miss the largely intact 12th century Trim Castle which has featured in several movies.
Day 7
Trim ~ Dublin (55 - 75 kms)
You cycle to the Hill of Tara a site of historical, mythical and religious significance where 142 kings are said to have ruled from. Our final destinatios is teh Phoenix Park, one of the largest city parks in the world, where you can spot herds of deer within 3km of the city centre. The accommodation tonight is in wonderful harbour town of Dun Laoghaire, which has so much to offer in its own right but also a short train journey from Dublin city centre.
7 nights bed & breakfast accommodation




( mixture of small hotels and guesthouses )

Luggage transfer

All route details and maps

24 hour service hotline


GPS tracks available (on request)

In 2023 Bike Rental is not included in the basic tour price.
All rentals come with a pannier, lock, helmet and repair equipment
On a self guided tour we will organize your bike hire, the accommodation and the luggage transfer. Your route details will be waiting for you in your first night's accommodation. In the route details you will also find recommendations for lunch stops and places to have dinner. You will set off by yourself and the luggage will be transferred to the next stop by our local taxi transfers. And should there be a day you won't be able to cycle, it is possible to arrange a lift with the luggage transfer.
You can also contact us in the office (info@cyclingsafaris.com) or on our emergency number if you need assistance.
You can start the cycling tour on any day that suits you.
If you prefer to cycle with a support van and/or guide we are happy to send you a customized quote for this.
On a self guided tour it is possible to add extra days or shorten the trip if you wish to or we can customize the route for you.
Bike rental is not included in the basic tour price
You can rent a GIANT CITY bicycles for our tours
Bikes come in different sizes and in gents and ladies style frames.
It is very important you give us your height on booking so that we can allocate the correct bike to you.
You can also rent an E-Bike
We are using EASE-E+ 2 ELECTRIC BIKE or similar please click here for more details.
We offer small and medium-sized e-bikes. Recommended body heights for our e-bikes range from 160cm - 183 cm.
Looking at a scale from 1 - 10 (1 = easiest, 10 = hardest) we are giving this tour 6 points.
This is a great opportunity to discover some of Irelands historical gems.
The route takes you out of Dublin on quiet back roads through the farm lands that feeds the city to the beautiful and historic Boyne Valley. On roads undiscovered by tourists the route heads north through the spectacular Cooley Mountains to the medieval town of Carlingford. Returning to Dublin through the rich pasture lands of Meath and Kildare the route passes the ancient seat of the High Kings of Ireland at Tara.
There is a mixture of hilly and flat roads on this tour.
The average daily cycling distance is from 35-75 km.
e offer Garmin files on request, but you need to bring your own device.
We would seriously recommend that you bring padded cycling shorts and / or a gel saddle cover that will definitely make your day's cycling more comfortable. Cycling gloves are also a good investment. You can also bring your own saddle which we should be able to attach to our bikes.
We provide pannier bags (not waterproof) in which you can keep your day-to-day items. Otherwise, you may prefer to use a daypack and there are back carriers on each bike for this purpose.
We do not provide rain gear so be sure to bring your own lightweight waterproofs.
Don't forget sun cream, sunglasses, sun hat as well as a bathing suit for that refreshing dip in the Atlantic Ocean.
Our rental bikes don't have lights – no problem on the long summer evenings, but if you are traveling in May or September, please bring your own light or high-visibility vest.
Finally, if you wish to use toe clips please bring your own pedals with toe clips which we can attach to our bikes (the pedals on our bikes do not accommodate toe clips).
You have the option of booking different room types:
Double room = Room with one big bed for two people
Twin room = Room with two single beds for two people
Single room = Room with one single bed
Triple room = Room with one double and one single for three people OR room with three single beds
Family room = Room with one double and two single beds
If the room type you would like to book is not listed on the booking form, you can specify this in the section "other details"
n this tour you will be staying in Malahide, Drogheda, Carrickmacross, Carlingford, Trim & Dublin.
Please click here for a sample accommodation list.
On request, we can upgrade the accommodation.
To confirm you onto our tour, we require a deposit of 250 euro per person.
After your initial booking
request, we will be in touch with payment details.
The remaining balance for the cycling tour will be due
60 days prior tour start.
Should you wish to cancel, cancellation charges will be imposed. These are calculated from the day written
notification is received by the company or their agent as a percentage of the total tour price, including
surcharges as follows:
> 60 days before departure – retention of deposit (250 euro per person)
60-14 days before departure – 50%
< 14 days before departure – 100%
To claim the balance back, you need to send the details on to your travel insurance who should reimburse
you. Please make sure that your travel insurance covers the costs for unforeseen cancellation before
signing up.
We had a great tour! The accommodations were comfortable, the routes were interesting and easy to follow (most roads were not too busy with traffic), the luggage transfers went smoothly, and the bikes were generally good.
Overall, we were very pleased and would book with the company in future.
Kimberley & Joe Knobel (Castles & Kings self guided tour, 2017)
Be assured that we still sing your praises. You are a great group of people and, Lord willing, you will see us again
Bob & Jane P. (Castles & Kings 2012)
We had a great time. The travel accommodations were superb, the itinerary perfectly matched our hopes and expectations, all the Cycling Safaris Staff which whom we had contact with were marvellous, very helpful. Overall I would give the tour and Cycling Safaris: A+.
Thank you for helping us have a most lovely vacation.
Mary Krystine (Castles & Kings 2016)
2023 SELF GUIDED TOUR
€ 995.00 per person sharing off peak
€   30.00 per person high season supplement July & August
€ 285.00 single room occupancy (if travelling with others)
€ 450.00 solo tour supplement (if travelling alone on a self guided tour)
Bike Rental 
€95.00     24 speed touring bike
€250.00   E-bike
Self Guided Tour Information
Self guided tours are available from 16th April to 1st October and can start any day of the week.
How to get to Dublin (Malahide):
The best airport to fly into would be Dublin  
 
From Dublin airport: 
Bus service direct from the airport to Malahide is available (Check DublinBus or GetThere.ie for more info)
From Shannon airport:
There is a bus service to Dublin city available, approx €16 per person (Check JJKavanaghCoaches for info).
Alternatively from Shannon you can take a bus into Limerick city ( approx 30 minutes ) and from here take a bus or a train to Dublin 
Then take a Dublin Bus to Malahide village
As always please contact us in the office for more information (info@cyclingsafaris.com).
MALAHIDE
Oveight in Malahide is either in Castle Lodge Guesthouse or in Island View Hotel overlooking the sea. With a warm and relaxing atmosphere and a short way from Malahide Castle its the perfect way to start a tour.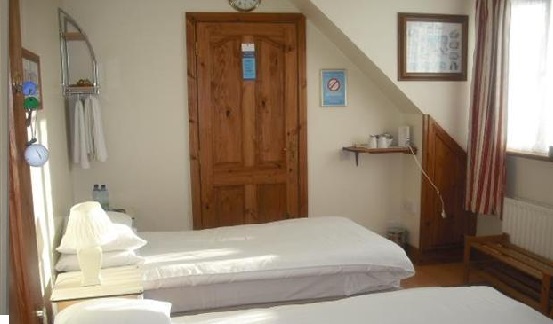 DROGHEDA
This boutique style townhouse in Drogheda is a real treat. A late Victorian building is a wonderful place to spend an evening and short walk from the river or town centre.
CARRICKMACROSS
The Riverbank in Carrickmacross is set in idyllic countryside. This stone building offers a warm and welcoming atmosphere in a peaceful setting.

CARLINGFORD
McKevitt's Village Hotel is situated in the centre of Carlingford. Not far from the medieval streets of the town with old school pubs. It makes a fantastic place to spend an evening
Belvedere house is placed in the heart of the town. Belvedere House is warm and welcoming mode B&B with a really nice restaurant . With spacious rooms with all the amenities you would expect makes this a great place to stay
TRIM
This 4 start Hotel, Trim Castle Hotel, overlooks the truly magnificent castle. This mode hotel has everything you could want from a new hotel but still keeps a friendly and warm atmosphere.
Another accommodation we are using in Trim is the historic Highfield House built in the 1800s and with many peaces of original house still on display to see. It really is on of a kind.
DUBLIN
Haddington House in Dun Laoghaire with its fabulous location on the coast of the Irish Sea overlooking the bay. The hotel is a short walk to the harbour its a beautiful area to explore.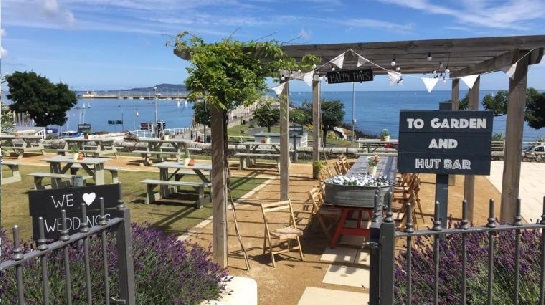 Tour Date Options
Red = booked out / not available
,
Blue = Limited Availability
,
Green = available
Booking Form