Difficulty Rating : 4 Start: Villa Real Finish: Cabo de Sao Vincent Terrain: Along a dedicated cycle route, nature trails & traffic calmed routes. Daily Average: 36km Weekly Average: 220km Tour Type: Self Guided Teaser: We have put together a comprehensive cycling package to enable you to get the most out of the Algarve Coastal Cycle Route called Ecovia do Litoral.
Overview
Trip Outline
Trip Includes
Gallery
FAQ
What people say...
Pricing
Travel
Accomodation
Resources
Booking
We have put together a comprehensive cycling package to enable you to get the most out of the Algarve Coastal Cycle Route called Ecovia do Litoral.
The Ecovia do litoral is a dedicated cycle route in Portugal that links Cabo de S. Vicente (Sagres) in the west to Vila Real de S. Antonio on the Spanish border. This new cycle route combines trails in nature protection areas with linking stretches on traffic calmed or car-free routes. With a total of 240 km, the Ecovia do Litoral runs across 12 Algarve municipalities and is designed to provide you with four moderately challenging days of cycling.
The tour starts with a transfer from Faro airport to Vila Real de San Antonio. This is a quaint old town on the edge of the Guadiana river just inside the Portuguese side of the boarder with Spain. Following a well marked route accompanied by route notes, you head west passing through unspoilt coastal countryside and quaint fishing villages. The route also takes in the more well known resorts of Albufeira and Praia do Rocha. The final day of the tour takes you through some dramatic and interesting scenery and on to the southern most point of Europe, Cabo de S.Vincente. You have a chance to explore the nearby town of Sagres with its ancient fort and sights of historical interest, before we collect you and bring you back to the town of Loule for a final night on the tour.
No details found.
A downloadable version of the itinery is available from the Resources Tab
Itineraries
Day 1
Arrival at Faro Airport
Upon your arrival in the Algarve, we will collect you and equip you with your bicycle for the tour. Then we will transport you and your bicycles over to Vila Real de Santo António for your first night.
Day 2
Villa Real ~ Tavira (31km)
Following a well-marked route, with supplied maps, you will cycle west towards Tavira, a charming old fishing town that has been around since Roman times, your destination for this day's cycling.
Day 3
Tavira ~ Olhão (31 km)
Today's ride continues west towards Olhão and passes through the unspoilt coastal countryside and quaint fishing villages.Your destination in Olhão is a charming little hotel set right in the heart of the old fishing town, renowned for its Moorish style architecture.
Day 4
Olhão ~ Villamoura (40km)
Your third day on the Algarve Coastal Cycle Route takes you through the regional centre of Faro and onwards past the prestigious golf resorts and the seafront at Quarteira, to your overnight stay in Vilamoura, with its marina full of luxury yachts and a good selection of cafes, bars and restaurants.
Day 5
Villamoura ~ Praia da Rocha (55km)
Another interesting day's cycling through the popular resort of Albufeira and inland through the traditional old town of Lagoa, then on to Portimão and Praia da Rocha. Overnight is in a charming hotel next to the old fort on the sea front.
Day 6
Praia da Rocha ~ Praia de Luz (39km)
Today you head through the fishing village of Alvor, towards bustling Lagos, a likely stop-over for lunch. From here you leave town along the old coastal road towards the popular coastal resort of Praia da Luz. There are lots of cafés and shops along the promenade and often market stalls and artists displaying their work, so it's worth getting here in time to explore.
Day 7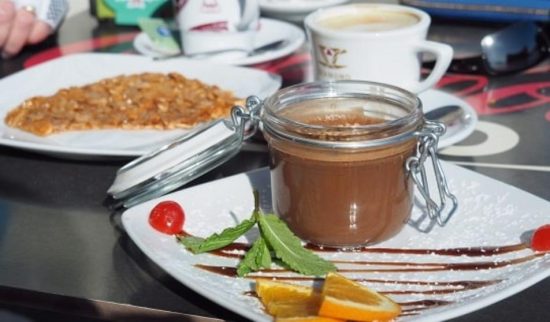 Praia da Luz ~ Cabo de Sao Vincent (39km)
Your final day of the cycling tour takes you through some dramatic and interesting scenery and on to the southernmost point of Europe, Cabo de São Vicente. The nearby town of Sagres with its ancient fort and sights of historical interest is also worth exploring. We collect you and bring you to a quaint hotel, set in a quiet square in the heart of the old market town of Loulé. Loulé is an explorer's haven, with its narrow cobbled streets leading off the central Avenida, tiny shops and hidden away bars and restaurants.
Quality bike and equipment hire

7 Overnight in hotel/apartment type

All breakfasts

Maps and route details

Cycle hire

Luggage transfers

Phone helpline

Airport transfers from/to Faro airport
E-bike available for a supplement of €125
On this tour, unlike most others, bike rental is included in the tour price
Our Algarve trip was fantastic. We had excellent communication with the local contacts who provided top notch bikes, equipment, and detailed maps and directions for each section of the tour.
The ride itself was a wonderful mix of routes along the beach, more scenic rural areas, and in and around the resort towns. Not too difficult, very easy to navigate, and just the right length each day to give us plenty of time to stop and tour. The hotels were fantastic and the bag transfer seamless. A great mix of historic sites, fun rides, and wonderful accommodations. A spectacular trip. Thank you
J Stokes ( Algarve Cycle 2019 )
This was a very cool trip and the format is just terrific. We love being able to stop and adventure along the way (with plenty of stops at the grocer because August weather is HOT!!!). The pathways keep you off the main roads well and the towns are great to explore. Great variety of scenery shifting from Ria Formosa and wet lands to beach to hills - a fun and varied ride. And the fish and seafood....great riding, great eating, great drinking!
We look forward to another ride in Europe through Cycling Safaris and we continue to tell all of our friends. This is really the greatest set up.
R Jericho ( Portugal Algarve 2019 )
We loved the itinerary and the countryside. Having cycled on our own or with groups in Ireland, Italy, Spain, Australia and New Zealand, we found that Portugal stands up to any other destination in terms of beauty and tranquillity. The hotels were very nice. Vila Lido in Praia da Rocha, for example, was a true haven.
Above all, we were grateful for the organization with which you attended to us as we planned the trip. To correspond with such competent professionals only builds confidence.
Karl Klotz (Algarve Tour, 2017)
We had a good trip, which we could best describe as something of an adventure holiday. A memorable holiday nonetheless, and we would certainly consider a cycling holiday again.
Lovely mix and choice of hotels, bikes very suited to the terrain, and all connections and pick up arrangements went like clockwork... The supply of cycling shirts, and water bottles, the latter essential, was very welcome.
Colm Madigan (Algarve Coast 2015)
We loved our cycling trip in Algarve. It was everything we wanted and more! It was so lovely to get up every morning and have the day's decisions taken care of - all we have to do was enjoy it. We have been recommending the trip and Cycling Safaris to all our friends. All the arrangements worked super smoothly - we really appreciated the extra attention to our needs.
Christa and Thomas (Algarve Coastal self led April 2016)
2023 TOUR PRICES
€  970 per person sharing (January & February)   
€  980 per person sharing (March)   
€1130 per person sharing (April)   
€1140 per person sharing (May)  
€1355 per person sharing (June)   
€1420 per person sharing (July)   
€1500 per person sharing (August)  
€1380 per person sharing (September)   
€1170 per person sharing (October)  
€1020 per person sharing (November)
€1050 per person sharing (December)
Single occupancy and solo tour on request. 
Discount available for a party of three or more.
How to get to the start point for tour: 
For this route fly to Faro airport and we will organise airport collection.
As always please contact us in the office for more information (info@cyclingsafaris.com).
VILA REAL DE SAN ANTONIO
Vila Real de san Antonio is a lovely sea side town and we use a selection of coastal hotels. All within a few minutes walk from the sea.
TAVIRA
Tavira is a coastal town on two sides of the river surrounded by bird life including flamingos. We use only the best of hotels all close to the fantastic beaches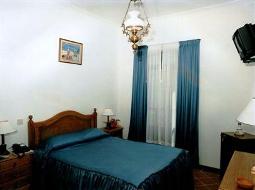 OLHAO
Olhao It is full of character with Moorish-style houses,an influence from the commercial links with Africa. Our hotels are within a short walk to the beach, a perfect way to spend a evening
VILAMOURA
In Vilamoura we use the best of the coastal hotels. This attractive seaside resort town has a nice harbour with lots of restaurants, making it a lovely place to spend an evening.
PRAIA DA ROCHA
Praia Da Rocha is a lively town on the coast with fantastic beaches and cliff top views. Our hotels are new and mode with a fresh feel to them and close to the beach
PRAIA DA LUZ
Praia Da Luz is a lovely coastal town with some wonderful classic old buildings. Our hotels are once again within a short walk from the beach.
LOULE
Loule is coastal town with a traditional Portuguese market, and a delightful historic centre. Our hotels reflect the architecture of the town and are a real delight to stay in
Tour Date Options
Red = booked out / not available
,
Blue = Limited Availability
,
Green = available
Booking Form