Difficulty Rating : 5 Start: Krems Finish: Melk Daily Average: 12-14km Weekly Average: 50km Tour Type: Walking,Self Guided Teaser: There is no more beautiful country in our time...' an old popular folk song says
Overview
Trip Outline
Trip Includes
Gallery
FAQ
What people say...
Pricing
Travel
Accomodation
Resources
Booking
There is no more beautiful country in our time...' an old popular folk song says. Well, no other landscape may take this folk song as literally as the Austrian Salzkammergut. It certainly belongs to one of the special treasures of this world. The uniqueness also was recognised by the UNESCO and the region Hallstatt was awarded the predicate of natural and cultural heritage.
Some special gems only can be reached on foot, a treat on this walking tour. Relaxed walking on good walking trails. Daily distances up to 5 hours and the height difference is quite low. We presume that you are in good health and demand enough endurance for distances up to 15 km. Please note that some parts also may lead to small paths.
No details found.
A downloadable version of the itinery is available from the Resources Tab
Itineraries
Day 1
Individual arrival at Krems / Stein
A nice little town, easy to get there from Vienna by boat or train.
Day 2
High up into the vineyards and to the ruins of fortress Dürnstein
Walk up into the vineyards to the tower with view on the blue Danube, the city Krems and impressing monastery Goettweig. Cross the hills to ruin Duernstein or take the picturesque Talgrabensteig via Talweg to Duernstein.
Details: approx. 4.5 hours | 12 km | 500 m 490 m.
Day 3
Walking Dürnstein – Weißenkirchen "Heart of Wachau"
Take the ferry from Duernstein to Rossatz. Continue past the largest apricot growing area of Austria, on old tracks up to Seekopf with stunning views to the Alps. Optionally take a walk along the Danube through orchards to the ferry. In Weissenkirchen a theme trail leads through the vineyards.
Details: approx. 4.5 hours | 12 km | 500 m 490 m.
Day 4
Awaiting Acommoation Image Rest day in Weißenkirchen "Wachauer Dolce Vita"
Surrounded by sunny vineyards and green forests the mighty gothic parish church of Weißenkirchen is a remarkable sight. The winegrower villages Joching, Woesendorf and St. Michael form together with Weißenkirchen the biggest wine grower community in Wachau. Visit museums, beautiful walking trails or take a boat tour on the Danube. Enjoy a glass of Wachauer wine in one of the wine taverns.
Day 5
Awaiting Acommoation Image Weißenkirchen - Spitz "Observation platform Buschandlwand"
Leave Weißenkirchen via the wine trail, past picturesque wine cellars to the climb up to Seiber. Walk through the forest at first quite steep to Buschandlwand where an observation platform allows stunning panorama views. An alternative route passes through vineyards to the famous winegrower community Spitz a der Donau.
Details: approx. 4 to 5 hours | 12 km | 520 m 550 m.
Day 6
Spitz - Melk "Ruin Aggsbach"
Cross the Danube by ferry to Maria Langegg. Here you follow St. Jacob's trail to ruin Aggsbach. Visit the fortress with scenic views across the Danube valley and stop for a snack. Down you walk to Aggsbach where you catch the coach to Melk.
Details: approx. 4.5 to 5.5 hours | 14 km | 570 m 550 m.
Day 7
Melk – Krems "Danube Cruise"
Visit the impressive monastery with beautiful grounds before you board the Danube boat. During the cruise to Krems you pass the highlights of the week, see all the vineyards as well as Spitz and Durnstein.
Tour ends after breakfast next morning.
7 x overnights of partly 4*, mainly 3* hotels, country hotels; including breakfast

Luggage transfer

Wine tasting

Boat tour Melk ? Krems(*)

Carefully elaborated route description

Detailed travel documentation (1 per room)

App for Navigation and GPS data available

Service Hotline
(*) Boat cruise is only possible starting from mid-April otherwise a bus ride is organised as an alternative
Not included in the tour price:
* 2 x ferry over the Danube (approx. €6-7)
* Bus from Aggsdorf to Melk (approx. €6-7)
Tab content goes here
Night Tour self led 2022
€640 per person sharing ( Season 1: 2nd April - 15th April, 29th August - 11th September)
€700 per person sharing ( Season 2: 16th April - 12th June)
€770 per person sharing ( Season 3: 13th June - 28th August, 12th September - 8th October)
Single Supplement + €220
Half board supplement - €200 (optional)
Self Guided Tour Information
Tour can start any day from 2nd April - 8th Octobe
By Air:
From Airport Vienna-Schwechat by CAT train into Vienna then change to REX (regional express train) to Krems. Please see www.oebb.at for more details.
From Airport Linz-Hörsching (Ryan Air) you take a taxi to the station in Linz, then take a train to St. Pölten (see below).
By Train:
From Vienna (station Franz-Josef-Bahnhof) to Krems: duration approximately 1 hour; see www.oebb.at
From St. Pölten to Krems: duration approx. 30 - 45 min. The distance from the station to the first hotel can be covered walking in a couple of minutes. Please see the website of the Austrian Railway Company OEBB: www.oebb.at for more details for planning your trip. (Also in English)
Krems
Hotel In Krems: Hotel "Unter den Linden"
Dürnstein
Weißenkirchen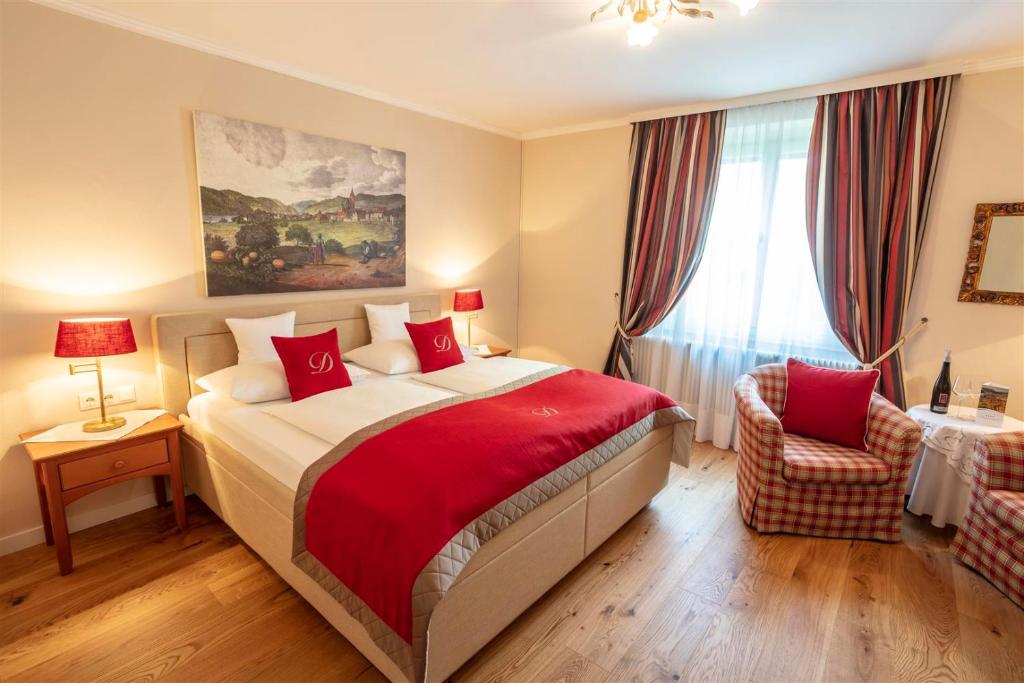 Spitz
Hotel Goldenes Schiff 3*** www.goldenesschiff.at
Melk
</
Tour Date Options
Red = booked out / not available
,
Blue = Limited Availability
,
Green = available
Booking Form