Difficulty Rating : 4 Start: Waterford Finish: Cork City Terrain: A moderate tour with hills but no major climbs Daily Average: 48-55km Weekly Average: 270kms Tour Type: Group Teaser: For this tour we have looked to our Southern Coastline for inspiration. We have mapped out what we think is a fantastic new route
Overview
Trip Outline
Trip Includes
Gallery
FAQ
What people say...
Pricing
Travel
Accomodation
Resources
Booking
For this tour we have looked to our Southern Coastline for inspiration. We have mapped out what we think is a fantastic new route that follows the Coast South Westwards from the ancient city of Waterford to "the real Capital", Cork. We take diversions up the beautiful River Valleys to visit the Castles and settlements once plundered by the Vikings.
The tour is one of our flatter routes and has many interesting diversions along the way from Ireland's longest rail tunnel which is now a Green Way, to the Titanic and Tigers and some of the best food in Ireland.
Tour highlights include:
Cycling the Waterford Greenway
Visit Titanic museum in Cobh
Visit Midelton Whiskey Distillery
Great Food along Ireland's most famous culinary coastline
No details found.
A downloadable version of the itinery is available from the Resources Tab
Itineraries
Day 1
Arrival in Waterford
We meet up in Waterford City on the banks of the River Suir. This is one of Irelands oldest towns dating back to the 9th Century when it became an important Viking trading post. There are medieval streets, Viking Towers, and the renowned Waterford Crystal Centre to explore her before sampling the local speciality – the Blaa, a form of bread with its own EU protected geographic identity.
Day 2
Waterford – Waterford 49km
Todays ride takes us out along the southern bank of the Suir River passing small communities before reaching the Ocean at the picturesque fishing port of Dunmore East. A welcome break for a swim on the village beach for the hardy is a possibility and a tasty lunch in one of the cute cafes a certainty.
Day 3
Waterford to Dungarvan 50km
Todays route is almost entirely on the Waterford – Dungarvan Greenway. A traffic free, predominately flat, cycling trail with views inland to the Comeragh Mountains and out to sea across golden beaches. Along the way there are plenty of excuses to stop; Gardens to wander around, Norman ruins to explore and great cafes in which to linger.
Day 4
Rest Day in Dungarvan ( optional cycle 61km )
Dungarvan is a pleasant, vibrant town with pretty sail boats bobbing in breeze in the harbour and some of Ireland's best restaurants and cafes dotted around the busy squares and waterside. The 12th Century Dungarvan Castle is worth a visit as is the Waterford County Museum. Both of these venues are free to enter and both feature on the Waterford Heritage trail.
Day 5
Dungarvan to Youghal 60km
We head towards the foot of the Knockmealdown Mountains in the stunning Blackwater River Valley as we follow the river to the amazing heritage town of Lismore with its 12th Century castle and 13th Century Cathedral. We cycle to the coastal town of Youghal, an old Norman Walled Port Town. There is a long golden sandy beach by the town and some excellent pubs and restaurants.
Day 6
Youghal to Middleton 57km
On quiet back roads we wind our way among fields of contented grazing cattle to reach and follow the coast to the pretty port village of Ballycotton, perched over the wild Atlantic ocean. The route crosses the follows the eastern side of Cork Harbour by the waters edge to the town of Middleton – famed for its distillery and some of the finest (and most expensive) Irish Whiskey available.
Day 7
Middleton to Cork 52km
We are soon on quiet backroads passing ruined castles and crossing inlets to reach Fota Island, an amazing wildlife park with manicured gardens and good cafes in which to relax and enjoy the surroundings. We cycle to the town of Cobh where the Titanic set sail, before continuing along the River Lee towards Cork for our final night which will see us enjoying a celebratory meal and a chance to take in some music in the lively city pubs.
Day 8
Homeward Bound
After a relaxing breakfast you can continue your journey for home. Cork Rail Station & Bus Stations are a short distance away with plenty of options to other parts of the country.
? Seven nights accommodation with full Irish breakfast.
? One evening meal
? Route maps and details.
? Luggage transfer each day
? Support van with tour guide with minimum of 8 people
? GPS tracks available (on request)

In 2022 Bike Rental is not included in the basic tour price.
All rentals come with a pannier, lock, helmet and repair equipment
Guide in a support van / no cycling guide
We offer one set departure dates ( 18th July ) for group tour bookings. If we reach a minimum of 8 people on the set departure tour date the tour will be run with a guide in a support van.
The guide will meet you each morning to give you a short briefing for the day ahead. Then you can set off in small groups or individually. Each person has their own route details. Your guide will then collect the luggage and deliver the bags to the next night's accommodation before catching up with the group again.
Although the guide will not be cycling with you, he or she will be driving the support van and will make a sweep to ensure that all is well, and offer lifts to those who want a break.
This provides a sense of freedom in that you can travel at your own pace in the security that the guide is there for you in the event that you might need them. The guide will recommend places to eat and try to find out where the best entertainment is each night.
Most importantly, the guide sets the right tone to make you feel welcome to the country and to help you in whatever way possible so that each day you are free to leave your worries behind.
If we don't reach the minimum of 8 bookings, this tour will go ahead as self guided version with luggage transfers via our local taxi companies. There might be others cycling the same route, but there won't be a guide in a support van. However, you can always contact us in the office to get assistance and if you need a lift we can organize this for you.
We will be using the GIANT CITY bicycles for our tours.
To see the specification for this you can visit the Giant website:
Gents model
Ladies model
Bikes come in different sizes and in gents and ladies style frames.
It is very important you give us your height on booking so that we can allocate the correct bike to you.
E-Bikes
For a supplement of €100 its possible to book an e-bike
We are using EASE-E+ 2 ELECTRIC BIKE or similar please click here for more details.
We offer small and medium-sized e-bikes. Recommended body heights for our e-bikes range from 160cm - 183 cm.
Looking at a scale from 1 - 10 (1 = easiest, 10 = hardest) we are giving this tour 4 points.
This is one of our easier tours in Ireland. People of all ages and abilities come on the tours, so do not worry if you are not super-fit. You have all day to cover the recommended route, and while Irish roads rarely follow a straight line, there are few really high climbs.
However in saying all of that, you will enjoy the tour more if you have been on your bike regularly before the trip!
The average daily cycling distance is around 38-50 km.
We offer Garmin files on request, but you need to bring your own device.
We would seriously recommend that you bring padded cycling shorts and / or a gel saddle cover that will definitely make your day's cycling more comfortable. Cycling gloves are also a good investment. You can also bring your own saddle which we should be able to attach to our bikes.
We provide pannier bags (not waterproof) in which you can keep your day-to-day items. Otherwise, you may prefer to use a daypack and there are back carriers on each bike for this purpose.
We do not provide rain gear so be sure to bring your own lightweight waterproofs.
Don't forget sun cream, sunglasses, sun hat as well as a bathing suit for that refreshing dip in the Atlantic Ocean.
Our rental bikes don't have lights – no problem on the long summer evenings, but if you are traveling in May or September, please bring your own light or high-visibility vest.
Finally, if you wish to use toe clips please bring your own pedals with toe clips which we can attach to our bikes (the pedals on our bikes do not accommodate toe clips)
You have the option of booking different room types:
Double room = Room with one big bed for two people
Twin room = Room with two single beds for two people
Single room = Room with one single bed
Triple room = Room with one double and one single for three people OR room with three single beds
Family room = Room with one double and two single beds
If the room type you would like to book is not listed on the booking form, you can specify this in the section "other details"
To confirm you onto our tour, we require a deposit of 250 euro per person.
After your initial booking request, we will be in touch with payment details.
The remaining balance for the cycling tour will be due 60 days prior tour start.
hould you wish to cancel, cancellation charges will be imposed. These are calculated from the day written notification is received by the company or their agent as a percentage of the total tour price, including surcharges as follows:
> 60 days before departure – retention of deposit (250 euro per person)
60-14 days before departure – 50%
< 14 days before departure – 100%
To claim the balance back, you need to send the details on to your travel insurance who should reimburse you. Please make sure that your travel insurance covers the costs for unforeseen cancellation before signing up
2022 GROUP TOUR PRICE
€875.00 per person sharing
€255.00 single occupancy (on request only)
Bike Rental 7 Night Tour
€85.00    24 speed touring bike
€250.00  E-bike
Self Guided Tour Information
This tour has limited availability on a self guided basis,  please email us with any individual request.
The tour starts in Waterford City which is accessible to by train & bus

TRAINS
You can get a train from Cork City to Waterford but the journey takes 3 hours as you have to first go to Limerick Junction and then change for the train to Waterford
There are direct trains from Dublin to Waterford and the journey takes just over 2 hours
Click here for all details on the trains to and from Waterford 
BUSES
Waterford is well served by a bus Network
There are regular buses from Cork City ( and Cork Airport ) to Waterford.  The journey takes a little over 2 hours so is probably a better option than the train...
There are also regular buses from Dublin to Waterford.  The journey takes 2.5 hours so is a little longer than taking the train from Dublin!
Click here for all details on the buses to and from Waterford 
WATERFORD CITY
We will stay in the centre of this vibrant city, in guesthouses such as Portree Guesthouse, for our first two nights
DUNGARVAN
In Dungarvan our two night stay is typically in the Park Hotel , a great place to relax for a couple of days.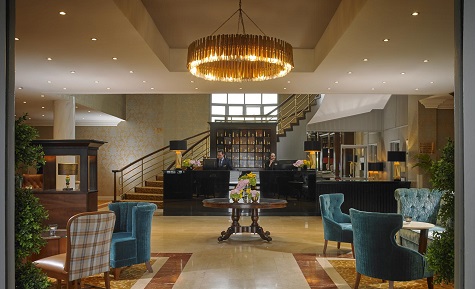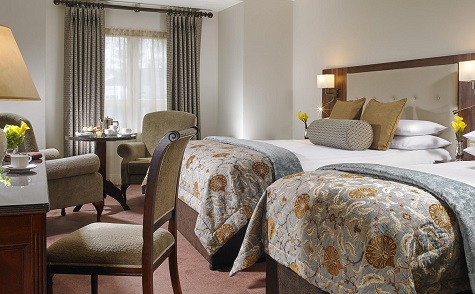 YAUGHAL
In Yaughal, we aim to stay centrally in the lovely Devon Guesthouse
MIDELTON
We stay oveight in the Midelton Park Hotel, well located with very comfortable facilities.
CORK CITY
Our final night is in guesthouses, such as Gaish House well known for its amazing breakfast, on the Weste Road. About a 15 minute walk from the city centre beside the wonderful grounds of University College Cork.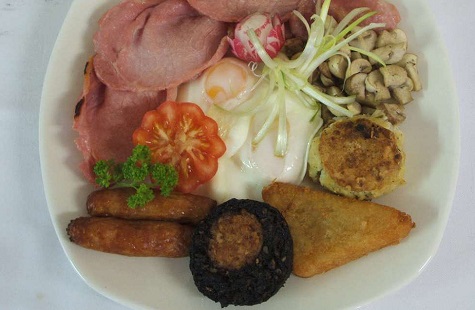 Tour Date Options
Red = booked out / not available
,
Blue = Limited Availability
,
Green = available
Booking Form